I have to admit that even though my heritage is practically 100% Italian, I'm not a big traditional lasagna fan due to the ricotta cheese involved.
Ever since I was young, I have been repulsed by white condiments. This includes, but is not limited to, mayonnaise, cream cheese, ricotta cheese, cottage cheese, sour cream, and many white salad dressings (ranch, blue cheese, etc.)
It's a completely irrational fear, and to be honest, I haven't even tried 90% of those items, so for me to say, "I don't like it" is really not fair...
But the one time I did try mayonnaise I was at a friend's house and she had made sandwiches and I didn't want to be rude or offend her, so I sucked up my superficial craziness and ate the sandwich...needless to say, I had a "stomach ache" for the rest of the night. All in my head? Perhaps.
I blame my father who started this absurd hatred for white condiments.
I have a feeling that as I was growing up a scene like this was stuck into my consciousness...
Mom: Jasmine, have some potato salad.
Me: Daddy, are you having any?
Dad: Oh no, I don't touch that stuff. That's gross...but you can have it if you want
He's never admitted to brainwashing me, lol, but I've always been a Daddy's Girl.
OKAY! BACK TO THE FOOD!
Basically, I was trying to say that I don't really like Italian lasagna, but this Mexican Lasagna as per Rachael Ray is fabulous!
Here's What You'll Need!
3 tbs extra-virgin olive oil
1 can fire roasted tomatoes
1 can black beans, drained
1 cup frozen corn kernels
2 1/2 cups shredded Mexican blend cheese
Put It All Together!
1. Preheat your oven to 425 degrees,
2. Start by browning the ground chicken in a skillet with 2 tbs of the oil.
3. Season the ground chicken with the chili powder, cumin, and red onion.
4. Once the meat the coated in the spice mixture, add the tomatoes, beans, and corn.
6. Use the leftover tbs of olive oil to grease the bottom of a 7" x 11" glass pan.
7. Start by cutting the tortillas in halves (or quarters) and put a layer on the bottom of the dish.
10. Repeat steps 7-9 as necessary, leaving the cheese layer on top.
11. Put assembled lasagna into the oven for about 13-14 minutes until the cheese is bubbly and the entire meal is heated through.
12. Garnish with chopped scallions and enjoy your Mexican treat!!
Completely ricotta free, and absolutely scrumptious!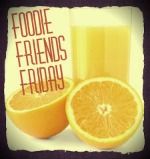 Stay Savory

,