Cooling Cookies!
I'm banking on the fact that my sister doesn't actually read this blog, or if she does, hoping she's having too much fun with her boyfriend this weekend to read this because I made these cookies for her and they are already in transit being shipped to her at college!!!
My baby sister and best friend is turning 21 years old tomorrow!! I can't believe how fast the time has gone, and I wanted to do something special for her while she's starting her senior year at college.
My sister, let's call her "Iced Tee", has always been a picky eater. Throughout our childhood and teenage years she would rather cook herself a version of Swanson soup with pastina or pasta with strained tomato sauce than eat what my parents had made for dinner (which I was more than happy to chow down on).
Because of this, I knew that I wanted to send her something simple, nostalgic, and of course, yummy!
I decided to make her favorite cookie, Quaker Oatmeal Cookies with regular M&M's.
Here's What You'll Need:
1/2 cup (1 stick) plus 6 tablespoons of unsalted butter, softened

3/4 cup of firmly packed brown sugar

1/2 cup of granulated sugar

2 eggs

1 teaspoon vanilla

1 1/2 cups of all-purpose flour

1 teaspoon baking soda

1 teaspoon cinnamon

1/2 teaspoon of salt

3 cups Quaker Oats (quick or old-fashioned uncooked)

1 cup M & M's (or any other mix-in you like!)
1) Preheat oven to 350. In your electric mixer, cream the butter and both kinds of sugar.
Creamy Cookie Base!
2) Add the eggs and vanilla and combine well.
3) Next add your dry ingredients: the flour, baking soda, cinnamon, salt, and mix well.
Adding Oats!
4) Add oats and M&M's and combine well, again!
5) Form dough into tablespoon-sized balls and bake on a greased cookie sheet for about 10 minutes until golden brown. Let cool completely before trying otherwise they might fall apart in your hands!
This dough tastes good uncooked too...
This is the classic go-to oatmeal cookie recipe in my house! We make these every year for Christmas with red and green M & M's for our little Iced Tee.
Feel free to get creative with your Mix-Ins! My favorite Mix-Ins are dark chocolate chips and Craisins!
Leave a comment with your favorite oatmeal cookie accessories ;]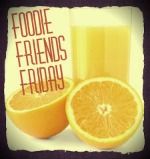 Stay Sweet,